Side Menu:
Chief Purser Hugh McElroy
Chief Purser Hugh McElroy
- Early Life
Hugh Richard Walter McElroy was born on the 28th of October 1874 at number 3 Percy Street, Liverpool to parents Richard (1844-1888) and Jessie (née Fox, 1847-1927) McElroy. His father was a shipwright, born in Liverpool while his mother was from Edinburgh, Scotland.
At his birth, Hugh had two older sisters, Charlotte Mary L. (1871-1938) and also Josephine (born 1873) just a year before his birth. Later he was joined by a younger brother, Richard (born in 1878). Hugh was baptised on the 1st November 1874. Hugh's Catholic baptismal record, listed as no.338, details his full name as "Hugo Ricardus Gualterus McElroy".
When Hugh was seven years old, the McElroy family moved to 6 Eversley Street, Toxteth in Liverpool in 1881, which is when he first appeared in a census along with his family and Rose Kingsley (34) a Nurse/Domestic Servant.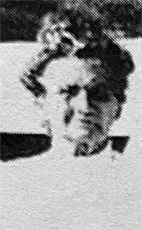 The following year, at age 8, Hugh was sent away to a prep school, which biographer and grandnephew Frank McElroy locates in Buckinghamshire - although possibly he means East Sussex: "In 1882 at the age of 8, Hugh had passed through Preparatory School at St Mary's Lodge, St Leonards-on-Sea in Buckinghamshire, and in 1885, Hugh went on to attended St Thomas College, which is part of Cotton Hall Ecclesiastical College as a boarder, which is near Oakamoor in Staffordshire…. Hugh… took part with some success in the College plays and even then gave evidence of a talent for portraying the humorous, which later in life, made him very popular as a ships officer with the White Star Line " (The Life and Times of Hugh Walter McElroy, Chief Purser of R.M.S. Titanic, by Frank McElroy)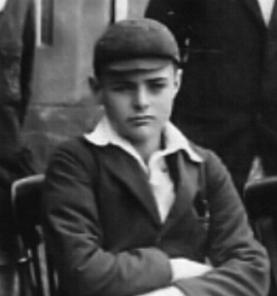 Hugh and Richard would have to suddenly return home from their studies as their father Richard died at the age of 44 on the 9th of July, 1888. In the same year, Hugh left the Cotton College and began attending St Francis Private College in Wimborne Minster, Dorsetshire for two years. During this time the family moved to across the River Mersey to 6, Wilton Street, Liscard, Wirral, for financial reasons due to the loss of family head.
Studies to become a priest
The McElroy family originally hailed from County Wexford in Ireland and were staunch Roman Catholics, so perhaps it is not surprising that Hugh decided to study to become a priest during his time at St Francis Private College. At the age of 16, in 1890, he decided to continue his priesthood studies by joining a Roman Catholic Religious Order, "Canons Regular of the Lateran." The Order's seminary was based at St Mary's Priory, Bodmin, Cornwall. The 1891 Population Census shows Hugh there with six other students and Hugh took his Simple Vows at St Joseph's Priory in Dorset, and then moved to St Mary's Priory in Bodmin for his novitiate." ("Death of a Purser", Titanic Review, Stanley C. Jenkins)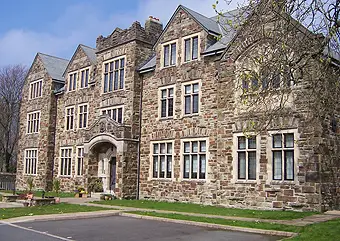 But it was not to be. Within two years, in 1892, he had decided the priesthood was not for him. "He evidently had doubts about his suitability for the priesthood, and his 'Solemn Vows' were delayed for a year, after which he was 'dismissed by order of the Abbot General, Felix Menchini'." ("Death of a Purser", Titanic Review, Stanley C. Jenkins)
Frank McElroy speculates that "the decision was possibly taken when Hugh was last at home, between himself and his future father-in-law" ("The Life and Times of Hugh Walter McElroy, Chief Purser of R.M.S. Titanic", by Frank McElroy).
But it was not the end of the McElroy family connection in Cornwall. Hugh's younger brother Richard held the position of Prior at St Mary's RC Church in Bodmin, Cornwall in 1911.
Sister's Death
Just over a decade since the death of his father, Richard, there was another family tragedy - Hugh's older sister Josephine died suddenly on the 4th of October 1899. "Josephine died of tubercle bacillus (tuberculosis), she was only aged 26, the church service was held in St Alban Roman Catholic Church in Mill Lane, Liscard (which was just around the corner from Wilton Street), and the burial, was at the family grave in Anfield Cemetery, in Liverpool. " (The Life and Times of Hugh Walter McElroy, Chief Purser of R.M.S. Titanic, by Frank McElroy).
By the time of his sister's death, Hugh's career had changed from that of a priest-in-training, to something entirely different: a life at sea.