Side Menu:
Captain E.J. Smith
Captain E.J. Smith - Early Life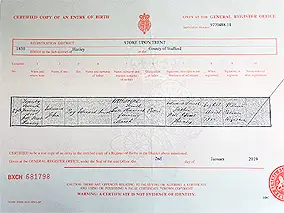 Many people assume that Captain Smith, the legendary "Millionaire's Captain" had a wealthy upbringing so are perhaps surprised to learn that he was born to working class parents on Sunday January 27th, 1850, in a poor, landlocked area of Staffordshire, England, in a small town called Hanley.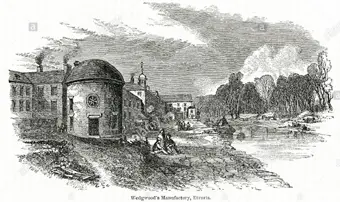 The city of Stoke-on-Trent is made up of six separate towns - Tunstall, Burslem, Hanley, Stoke, Fenton and Longton - collectively known as "The Potteries", due to its pottery industry. So it is perhaps unsurprising that his father, Edward Smith (1805–1885) was a potter, as was his grandfather. However, his mother, Catherine (formerly Hancock, née Marsh, 1809–1893), opened up a small grocery story in the front of the Smith house. Fortunately this store, as well as a second property they owned, provided a decent income so that young Ted could avoid working in the pottery industry and look further afield.
Young Edward was generally referred to as Ted although later was nicknamed "E.J.". Catherine's son from a previous marriage, Joseph Hancock (1833–1893) was in the merchant navy when Edward was born. Ted also had a half-sister, Thyrza Hancock.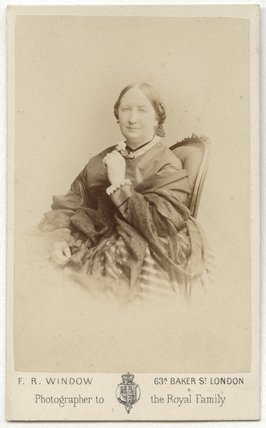 The Wrong House - Well Street
It is commonly accepted that Smith was born at no.51 Well Street, with a plaque installed on the wall. However the reality is that Edward Smith's birth certificate does not record a house number and secondly the houses at no.51 were built in the 1880s or 90s and hence long after Smith was born.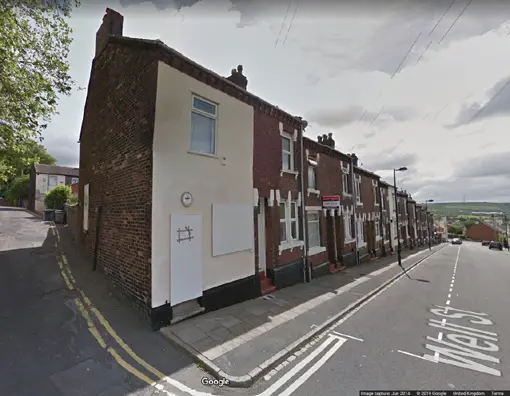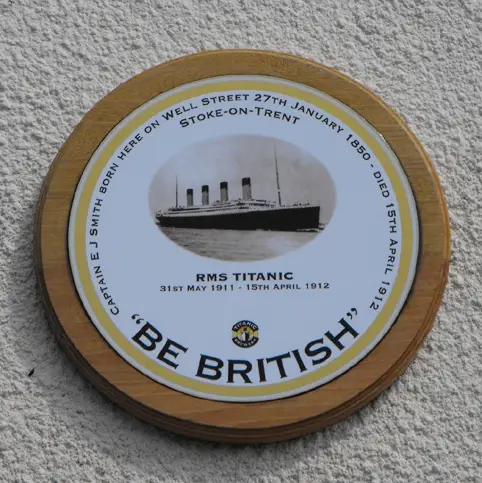 The confusion is likely due to a misreading of the entry for the Smith family in the 1851 census (HO107 2004/139) when Smith was a one year old. No house number is indicated however there is a number 51 written in the extreme left hand column, which has likely been mistaken for a house number. But comparing other consensuses shows that the Smiths lived at numbers 86, 17 (in 1861) and 30 (in 1871) which is most likely the same house simply renumbered over the years. This can be deduced by the fact that despite the number changes the names of the neighbours remained the same during this twenty year period, and confirmed by number 17, being recorded in 1861 as a 'Grocer's Shop' (RG9 1932/7.)
The actual house was likely demolished by construction of the ring road in Hanley and so no longer exists.
School and First Job
Smith attended the nearby mainstream Wesleyan Methodist school, the Etruria British School, established and maintained by Wedgwood Potteries and located within the confines of the Wesleyan chapel, His attendance cost three shillings per month. Edward was remembered by his classmates as "a quiet, respectable, courageous lad who never put himself to the front too much," but also a boy who did not shy away from a scrap. (The Man Who Sank the Titanic? The Life and Times of Captain Edward J Smith, by Gary Cooper, 1998 ) After his death, one of Smith's classmates recalled that 'Teddy was a genial and good schoolfellow, one always ready to give a kind of helping hand in any way to his mates' (Daily Sketch, 25 April 1912).
He then obtained a job in 1865 at the Etruria Forge around the age of 15, operating a Nasmyth steam hammer. It might have looked as if his career as a local labourer in The Potteries was set, however it was not to be thanks to a relative - his half-brother Joseph Hancock, who had moved to Liverpool and worked his way up to being a captain and had no doubt influenced the young Ted with tales of the sea during his visits to the family.