Chief Officer Wilde - Family & Tragedy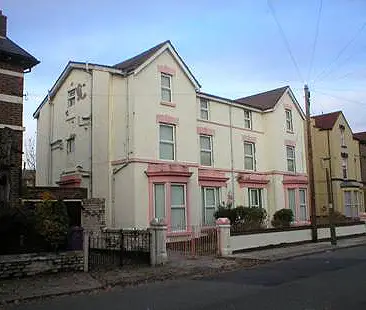 Mary Catherine Jones was born in on the 16th of January 1873 and married Henry Wilde on the 3rd of August, 1898 in the Welsh Calvinistic Methodist Chapel. Henry was 26 years old and Mary Catherine 25.
Mary came from a Welsh background and it seems they lived in the same neighbourhood so this is perhaps how they met. According to the book Sincerely Harry, by Michael Beatty, "the Wilde and Jones family appear to live in the same neighbourhood" based on the address of a letter Henry wrote to his future wife while aboard the Hornby Castle, 16/2/1894. After they were married, we get a rare glimpse into Henry's sense of humour. In a letter to his sister-in-law he writes from the Lansdowne Hotel in Portrush, Northern Ireland that he has "been round all the rooms and filled up the boots with paper. It will be a great joke when the people go to put their boots on." (Sincerely Harry, by Michael Beatty (63.))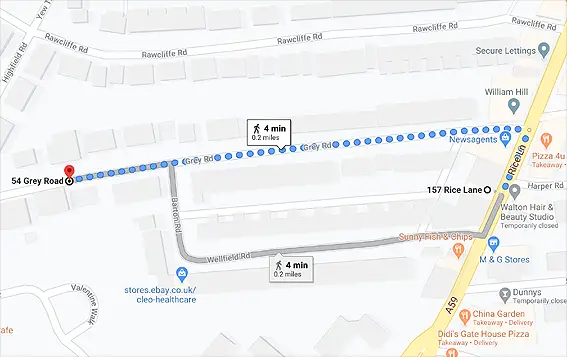 Jemma Hyder and Inger Sheil also note the proximity: "Wilde was at that time living at 157 Rice Lane, Walton, and the Jones family in 54 Grey Road, Walton - very near neighbours (Rice Lane runs off Grey Road)." ("On Watch" - Nautical-papers.com,2002 by Jemma Hyder and Inger Sheil)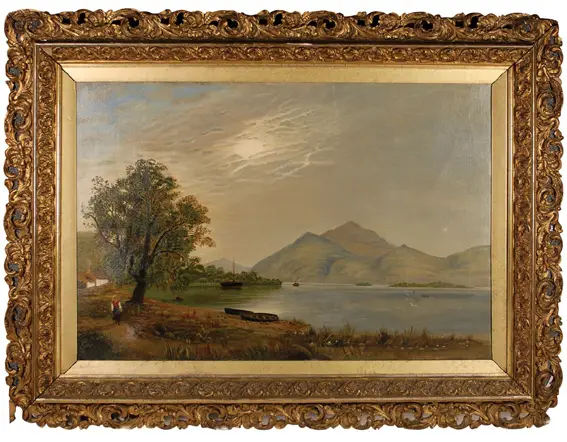 "Polly" or "Pollie", as Mary came to be known, was an accomplished oil painter. Her painting of a Welsh lake scene, which is oil on canvas and signed "C.P.J April 1894" went to auction in December 2012. It was described as "35.25 x 24, depicting several boats on the water and a woman walking on a path in the foreground. Signed in paint in the lower right corner, "C. P. J. April 1894." Painting is housed in its original carved wood gilt frame to an overall size of 47 x 35. In fine condition, with some scattered light crazing, mostly to lower portion, and a small ding to background. The frame also has several chips and missing pieces which could be easily repaired. Accompanied by a printed deposition from Richard Yates, husband of Helen Elspeth Yates (nee Wilde), the granddaughter of Henry Tingle Wilde, First Officer [sic] on the Titanic."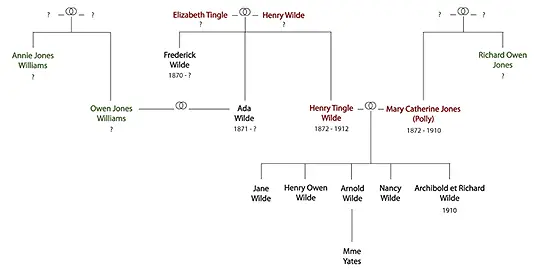 They set up residence at 25 Grey road and altogether had six children. The first, daughter Jane Elizabeth "Jennie" was born in January 1901, followed by Henry Owen "Harry" (August 9th, 1904), George Arnold (August 13, 1906) and Nancy Annie (1908 December).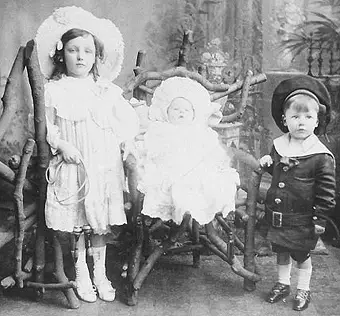 Tragedy
In mid-November 1910, Pollie Wilde went into labour and gave birth to twins, Archie and Richard, the fifth and sixth of their children. However, it had been a difficult birth and the twin boys were possibly premature.
Wilde's personal life underwent an upheaval in November and December 1910 after Polly went through what was the evidently the very difficult birth of twin boys, Archie and Richard, in mid November. The boys (possibly premature) suffered from what was identified as a 'congenital debility,' and lived only a few weeks, Archie dying on the 1st December and his brother at about the same time. Their father reported their deaths to the registry office.

This loss would have been traumatic enough, but worse was to follow. Polly never recovered from the birth, and, suffering from multiple ailments, she began a painful decline. She died on the 24 December 1910 - Christmas Eve - and her death certificate gives an indication of what she had suffered since the birth of the twins. Pyelitis of pregnancy, phlebitis pulmonary and finally pneumonia. Her husband was at her side when she passed away and, as with his sons, reported the death to the registry office. ("On Watch" - Nautical-papers.com, 2002 by Jemma Hyder and Inger Sheil)
Archie died on the 1st December 1910, aged 14 days and Richard died shortly thereafter aged 25 days. Their mother Pollie died on the 24th December 1910. She was 38 years old. There have been rumours in Titanic circles that she died of scarlet fever, however this was not the case. As referenced above, the cause of death was listed as Pyelitis of pregnancy, phlebitis pulmonary and pneumonia.
"Pollie" was buried on the 28th December 1910, as listed in the Liverpool Kirkdale Cemetery Register of Burials, with a ceremony performed by EJ Evans, possibly E.J. Evans, who was minister of Walton Park Welsh Presbyterian church, Liverpool,:

This devastating event left Henry Wilde a widower with four young children, living at 25 Grey Road, Walton. The loss must have weighed heavy on his mind as in January 1911 he altered his last will and testament to ensure that his children were cared for in the event of his death. His brothers in law Richard Owen Jones and Owen Jones Williams were to be the Executor and Trustees of his will and estate. However one of the most poignant sentences is: "I appoint my sister in law Mrs Annie Jones Williams to act with my trustees as the Guardian of my children during their minority and to be consulted by my trustees as to the education and advancement in life of my children until the youngest child attains the age of twenty one years..." Referring to Annie Jones Williams, Henry asserts "...in whose discretion I repose complete confidence as to their domestic comfort and education..." (https://www.liverpoolmuseums.org.uk/)

RNR Training and Grief
As painful as the tragedy must have felt, Wilde has to get back to his career - at least for the sake of his four surviving children, aged between six and nine. Hence on the 14th of January 1911 - less than a month since his wife had died, he returned to work, undergoing further RNR training at the Royal Naval Barracks in Devonport, England.
In a letter written on the 15th of January 1911, to his sister-in-law Annie, he wrote: "I am feeling very miserable here in this afternoon… I feel my loss more every day. I don't know how ever I will get over this great blow. I am trying to keep up but I have to give way at times." (Sincerely Harry, Michael Beatty)
The following day he writes another letter to Owen Williams, his brother-law, dated January 16th 1911, in which he describes his time during RNR training: "We commenced work at 9am this morning and have had a busy day of it. We work hard from 9 to 12 and then have 1 hour for lunch. Commence again at 1pm and continue until 3-45pm going continuously during that time."(Sincerely Harry, Michael Beatty (63.)). Later he gave further details in a letter on January 18th, 1911: "The routine is breakfast from 8 to 9 and then commence drill sharp at 9 o'clock. This week it is heavy gun drill and we continue until noon when we return to the Barracks for lunch, commencing work again at 1pm until 3-45pm. We drill in white sweaters and flannel trousers. There are 10 RNR officers in the class of which 3 are White Star men. We feel fairly well tired by the time the day is over. We have dinner at 7-45pm. So we have from 4pm until 7-45pm to ourselves."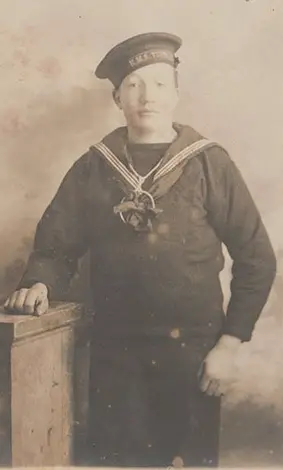 His recent loss also plays on his mind, writing on the January 16th 1911: "I don't feel very much inclined for reading up. I cannot settle my mind to it at all. So I am afraid I will have to take my chance in the examination." He also writes about his concern for his oldest daughter, Jennie (or Jenny) - Jane Elizabeth Wilde, then 9 years old: "Poor child she will miss her mother very much. I am worrying very much about Jenny. I think had I been it [it] would have been easier for her but I trust that she will settle down and going to school will take a lot off her mind." Later on the 18th he adds: "I have not been away from the Barracks since I arrived. I don't care to go out after finishing for the day the recollections of the last time I was down here being too much for me, and I am feeling my loss so very acutely just now... I must thank you Owen for your kindness in trying to ease the burden I have placed on me. I don't know how I am going to get over it. It is a terrible blow to me. Nobody can understand my feelings. The emptiness seems unbearable." Then on the 23rd his thoughts return to Jenny, writing: "Hope Jenny will not fret. I am afraid she will now that she is back [at school] she is such a sensitive child. She would not realise what had happened while she was staying at Lockerby Rd. I can hardly believe it myself while I am away." (Sincerely Harry, Michael Beatty (63.))
The following day on January 24th, 1911 he writes to Annie and explains that he cannot go into Plymouth as it reminds him of his wife Pollie: "I have not been into Plymouth yet. I can't bear to go there it brings back memories of the time Pollie and I spent down here 7 years ago. I do feel so miserable. I can't think of anything else. My loss is terrible to bear. It really seems impossible that such a thing can have happened."
The next letter to Annie is even more poignant. On the 30th he writes: "I don't know what I will do when I do come home. I don't seem to have much to look forward to now. Nobody knows the knock I have had. I don't know how I am going to get over my loss. I used to look forward so much to getting home and having a few days with Pollie… I can't understand why I should have this terrible trouble put onto my life. I don't seem to have anything to live for if it was not for the children. I would not care what happened to me." After finally visiting Plymouth he wrote: "It quite upset me seeing all the familiar places and thinking of the emptiness of my life now. I quite broke down…"(Sincerely Harry, Michael Beatty (63.))
Only a few days later on the 2nd of February 1911 Wilde wrote once again to Annie. Notably he writes: "I can't think of anything but the cruel fate that took Pollie away from us. I could have put up with anything but this, it is terrible to bear. I am nearly heartbroken at times don't know how I am going to get over it." (Sincerely Harry, Michael Beatty (63.))
However despite the intense grief, his training proceeded well. Aboard the HMS Vivid he underwent 1st Gunnery training and on the 10th of February 1911 he received his first class gunnery certificate. His training is listed from the 14th of January 1911 to the 10th February 1911 with the note: "With sobriety & satisfactorily."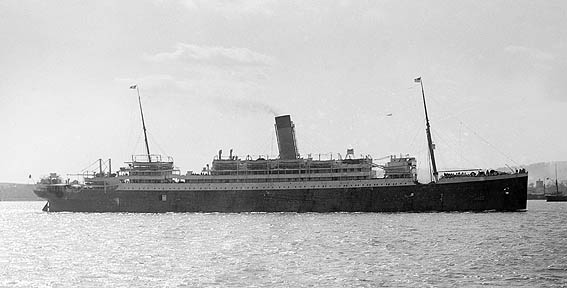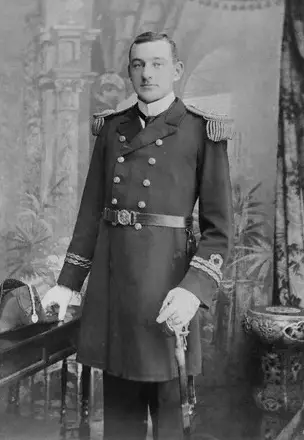 By the 15th of February, he was back aboard the SS Megantic on the Liverpool to Portland route, in his now familiar role of Chief Officer. His time aboard lasted until the 13th of the following month. During which however he was not a happy man. On the 18th of February 1911, he writes to Annie that he is feeling "very very miserable... My feelings today are terrible. Nobody knows what I am going through."
According to the National Archives at the time of the 1911 census Wilde was a widower living at 25 Grey Road, Walton, Liverpool. An article on Wilde mentions that "Henry was away at sea, but the census form was filled in by his housekeeper, Jane Martindale. It includes four surviving children, Jane Elizabeth, Henry Owen, George Arnold and Annie, and a general servant."