Chief Officer Wilde - Memorials and Legacy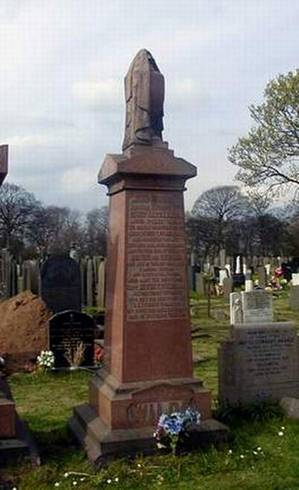 When his wife Polly died on the 24th December 1910, she was interred in Liverpool's Kirkdale Cemetery, Longmoor Lane which is on the boundary of Aintree and Fazakerly, Liverpool. To the obelisk headstone over her grave was now added a memorial inscription to the husband who was never to lie beside her, eulogised as 'Captain Henry T Wilde, Acting Chief Officer Who Met His Death in the SS Titanic Disaster 15th April 1912 aged 38 years. One of Britain's Heroes.''
The inscription in full reads: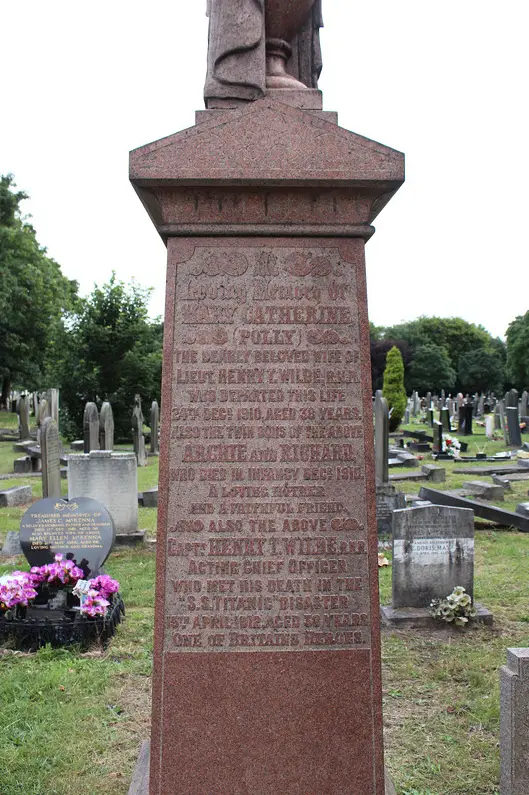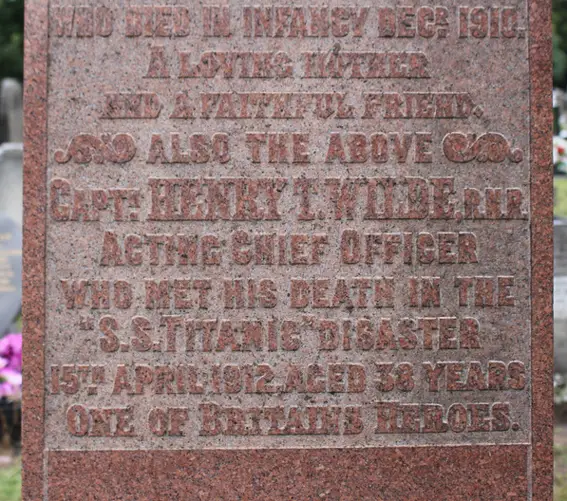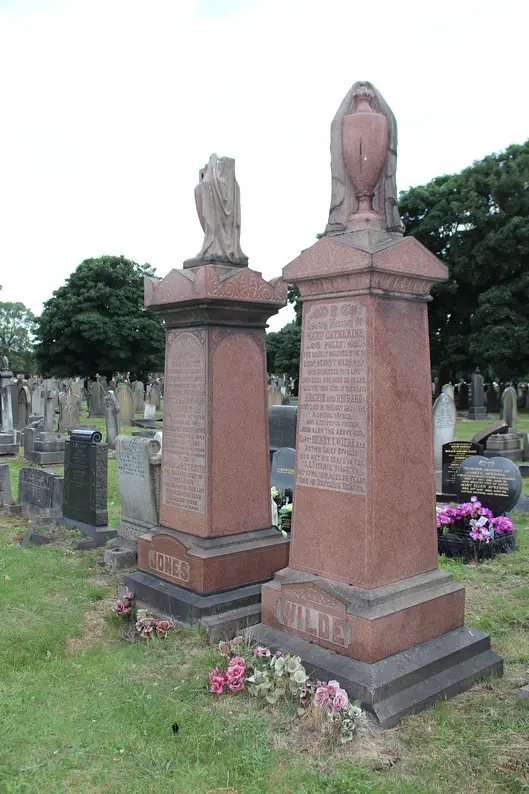 Personality
Some have alleged some irritation between Lightoller and Wilde, due to the last minute reshuffle in Southampton. However, Lightoller, in a letter written in 1935, referred to Henry Wilde in very positive terms: "He was a fine fellow and one for whom I had the greatest admiration. It was frightfully hard luck on him that he should have been temporarily transferred from the Olympic to the Titanic for just one voyage." (https://www.liverpoolmuseums.org.uk/)
According to author Walter Lord, Henry Wilde was the 'enigma of the night' - (Lord, W., The Night Lives On, Penguin Books, New York 1986, p. 116) but further research indicates that this need not be the case any longer.
The broad outline of his personal life and career can be discerned through the opacity of official documents, and even from these rather dry sources the story that emerges has more than a touch of tragedy to it. It also suggests that Wilde was a man of considerable talent and tenacity, successful in a highly competitive field. ("On Watch" - Nautical-papers.com,2002 by Jemma Hyder and Inger Sheil)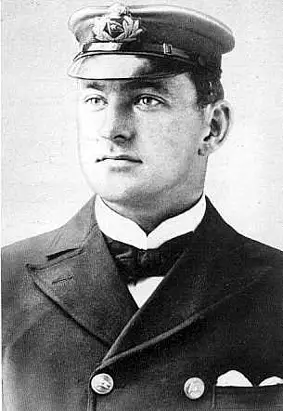 Second Officer Lightoller is quoted in Titanic and Her Sisters Olympic & Britannic as saying that he considered Wilde "one of the bravest men who ever stepped on deck" (p.488 (3.)). The same source gives additional insight stating that Wilde was:
"very experienced and well respected... certainly he was a man of courage, steeped in the traditions of the sea and the etiquette of his time. He gave the order to issue small arms to the officers as the evacuation began. And, although White Star Line's owner Bruce Ismay was condemned for escaping on a lifeboat, witnesses testified that it was Chief Officer Wilde who man-handled Ismay into a boat when no further women came forward. He remained at his post and went down with the ship." (Titanic & Her Sisters Olympic & Britannic, p.488 (3.))
Author Daniel Allen Butler goes further, with the following detailed description:
"Henry Tingle Wilde was not considered a man given to flights of fancy. A tall, powerfully built man, just thirty-eight, he too had worked his ranks from a ship's apprentice in the old square-rigged ships, through the ranks until his appointment as chief officer of the Olympic in May 1911. The White Star Line's management held him in high regard, and Captain Smith valued his skill and experience." (Daniel Allen Butler, "Unsinkable" The Full Story of the RMS Titanic, page 52 (46.))
Jemma Hyder and Inger Sheil describe Wilde's physical looks in the following passage:
Wilde was a large, physically imposing man (shipmate Charles Lightoller would later recall him as a 'big, powerful chap'). At 6'1" he was the tallest of the men to serve as the Titanic's deck officers. Official documents described his dark brown hair, blue eyes and a dark complexion, no doubt bronzed from many long watches on the often unsheltered ships' bridges. Photographs show him to be solid jawed, deep chested and clear eyed, the very embodiment of a strong man of the sea. His personality, however, still largely eludes us. One acquaintance was to write of Wilde and his fellow White Star officer William Murdoch that they were "splendid types of men" - Letter to Smith, H., cited Northern Constitution May 1912 ("On Watch" - Nautical-papers.com, 2002 by Jemma Hyder and Inger Sheil)
Probate and Titanic Relief Fund
On the 14th of January 1911, only weeks after the death of his wife Polly, Wilde had made out a new will in which he appointed Polly's brother, Richard Owen Jones executor and trustee along with Owen Jones Williams, husband of Wilde's sister Ada. Annie Jones Williams, Owen's sister, was appointed to act as the guardian of the children.
Henry altered his last will and testament in January 1911 to ensure that his children were cared for in the event of his death. His brothers in law Richard Owen Jones and Owen Jones Williams were to be the Executor and Trustees of his will and estate. However one of the most poignant sentences is: "I appoint my sister in law Mrs Annie Jones Williams to act with my trustees as the Guardian of my children during their minority and to be consulted by my trustees as to the education and advancement in life of my children until the youngest child attains the age of twenty one years..." Referring to Annie Jones Williams, Henry asserts "...in whose discretion I repose complete confidence as to their domestic comfort and education..." (https://www.liverpoolmuseums.org.uk/)
In accordance with his will, on the 12th of July 1912, the following report was made:
Probate Report: Wilde Henry Tingle, of 25 Grey Road, Walton, Liverpool. Ships Officer. Probate registered London, 12th July to Richard Owen Jones rubber merchants clerk and Owen Jones Williams estate agent. Effects: £6783.3.9d.
Wilde's now orphaned children were hence cared for as he had wished and their Trustees requested assistance from the National Disasters Relief Fund, which they later received.
Annie Jones Williams was appointed to act as the guardian of the children during their minority, in consultation with the trustees. Other than a bequest of £100 to Ada, the rest of the estate went effectively, in the legalese of the Will, to the 'maintenance and advancement in life of my four children.' Probate of the will was granted to the executors on the 12 July 1912 and his estate was valued at £6783.3.9d. The children and Annie Williams also received assistance from the Mansion House Fund, to which Eleanor Smith, wife of E J Smith, would later have to make a personal representation in order to secure additional support for the Wilde children. ("On Watch" - Nautical-papers.com, 2002 by Jemma Hyder and Inger Sheil)
The following is an excerpt from Titanic Relief Fund Minutes Liverpool Committee 8th June 1914:
C.23. Wilde.
Read letter dated 28th May, 1914, received from Mr. O. Jones Williams (one of the Guardians of the children of the late Chief Officer Wilde). The Hon. Secretary reported that he had requested Mr. Williams to attend at the Town Hall on this date and asked the Committee to grant him an interview. The Committee after interviewing Mr. O. Jones Williams,
RESOLVED
That in addition to the recommendations of the Liverpool Area Committee of the 27th December, 1912, it be recommended that an additional sum of five guineas (£5 5/-) per year, as from the 1st July, 1914, for three years, be paid to the Guardian of the children of the late Chief Officer Wilde (Mr. O. Jones Williams), toward the cost of their education, the amounts to be charged to the apprenticeship grant and payable quarterly on the 1st day of each quarter. Further consideration of the case to be given at the expiration of the three years.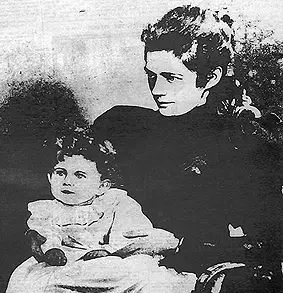 Captain Smith's widow, Eleanor Smith, also became involved with ensuring the children were cared for, as seen in the following letter:
PUBLIC TRUSTEE OFFICE 3 & 4 CLEMENTS INN, STRAND, LONDON W.C.
4th June 1915.
Titanic Relief Fund
Dear Mr. Corkhill,
Mr. Allen had a personal interview with Mrs. Smith, the widow of Captain Smith, yesterday afternoon, who is anxious that you should be good enough to consider her claim that the allowance, in respect of the four children of Mr. Wilde the First Officer, should be reconsidered. I have no doubt the matter has been properly dealt with by your Committee, but shall be very glad if you will kindly send her a short report of what your Committee has done for them. Mrs. Smith's address is: The Nook, Runcolm, Cheshire.
Yours faithfully P. L. Swain, Hon. Secretary, Examining Committee,.
P. F. Corkhill, Esq. Town Hall, Liverpool.
According to author Inger Sheil: "My understanding is that the Williams family raised the children and made a home for them. Both sides of the family had a role in this, however, as stipulated in the Will." (Encyclopedia Message board)
Henry Owen Wilde
There is little information on the lives of the Wilde children post-Titanic. However we do know that his son Henry Owen Wilde, born August 9th, 1904 in Liverpool, followed in his father's footsteps:
Perhaps something of the sea ran in the veins of his son and namesake, Henry 'Harry' Owen Wilde. It is particularly poignant that the boy followed the same career that had taken his father's life and left him an orphan. By 1919 the elder of the two Wilde boys had shipped to sea as an apprentice, just as his father had done on the old square rigged ships that had sailed from Liverpool long before. ("On Watch" - Nautical-papers.com, 2002 by Jemma Hyder and Inger Sheil)
Henry Owen Wilde died in 1977, aged 72-73.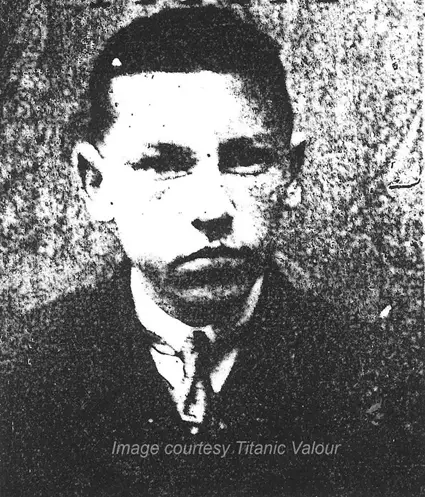 One of the daughter's drove an ambulance in Liverpool during WWII and the blitz. Henry Owen Wilde in particular had a fascinating career - he started as an apprentice in the merchant service in the late 'teens, and went on to serve with distinction in WWII. He was a beach marshal at Normandy on the second day's landings, and was decorated by the French for some of the work he did there during the last period of the fighting, having done much to re-secure the waterways. His own nation also recognised his efforts - he was awarded an OBE (I think - will need to check my notes). Apparently he was a quiet, taciturn man, who did not discuss his own heroics, but who was held in great respect and affection. Intriguingly, his wife was born the night the Titanic sank, and this subject came up at their first meeting. (Inger Sheil, Nov 9 2004, Encyclopedia Titanica message board)
Family Now
Until recently the Wilde family, based around Merseyside, England, have remained quiet about the family connection. Henry Wilde's grandson, Chris Bayliss, finally went public in March 2012. Chris is the son of "Annie" possibly another name given to Wilde's daughter Nancy.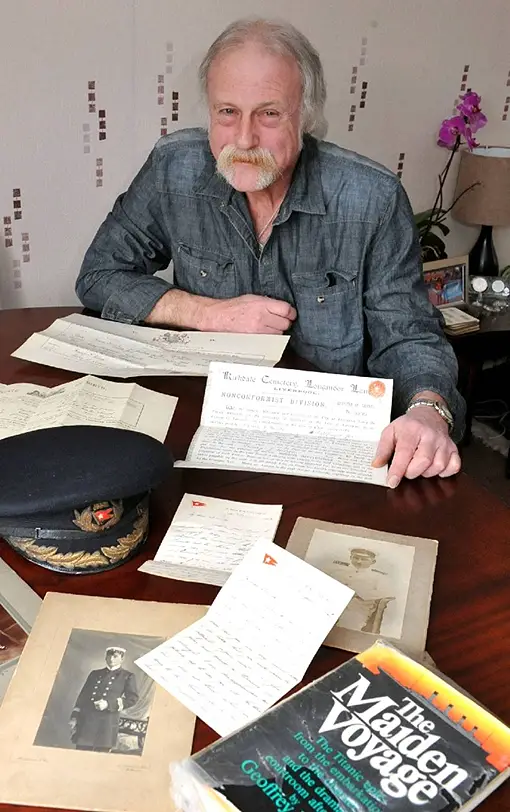 In what has been described as an "astonishing collection of artefacts" Wilde's personal items had been in the loft of a family home for many years and include his birth and marriage certificates, his will, photographs, private letters (including one posted from Queenstown on the 11th) and a White Star Line officer's cap.
Chris Bayliss revealed the collection in a display of artefacts at a Tribute to Titanic concert at Liverpool Cathedral and said that his aunt – the sailor's eldest daughter Jane – "never threw anything away", which is why the family still has a collection of very personal items connected with the tragedy. He added: "No one ever talked about the Titanic. All this has just been in stuck in the loft for 30 years."(Liverpool Echo, March 31, 2012, source)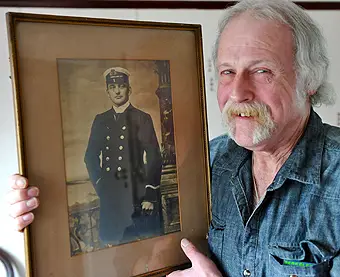 In April 2012 Chris Bayliss shared his collection of memorabilia with the Champion Newspaper where "he told of his disappointment with the 1997 Titanic blockbuster's coverage of what he says is 'speculative' evidence from the ship's final minutes. Chris believes there is conflicting evidence to prove First Officer Murdoch shot dead a passenger before killing himself and says that it could have been his own grandfather instead."
He also mentions the family tragedy and said:
"As you can imagine my grandfather took a large part of 1911 off to sort out family matters. Because of his job he left four orphans and kept in touch with them via writing letters.
"He was due to sail on the Olympic but captain Smith wanted a more experienced chief officer for the Titanic so he requested that my grandfather took the position up. He only found out the day before it sailed and then he was introduced to the rest of the crew.
"There is a letter that states, he wrote to say that he didn't want to go on the Titanic and there could have been various reasons for that including the ill-feeling about the last minute command reshuffle". (Chamption News, 11 April 2012, source)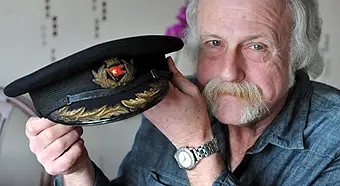 Referencing the ITV Julian Fellowes series then to be released in April, he expressed his desire for the filmmakers to 'get their facts right': "There is no reliable account of my grandfather's final days so I'm looking forward as to seeing how accurate this TV programme is."
However according to author Paul Lee on his website, the ITV series was certainly anything but accurate. It incorrectly depicts Wilde on the bridge at the same time as Murdoch when he would not have been; as delivering the message that the Carpathia was 4 hours away when in reality it was junior wireless operator Harold Bride who relayed the message; says that the sea is "Like a mill pond" when these were the words of Lightoller; is shown giving instructions to a steward to lock down the cabins when he really would have been in bed at the time of the impact. (Paul Lee, The Goofs of Julian Fellowes's Titanic, source)
2016 Auction - Private letters
In 2016 the Wiltshire based auctioneer Henry Aldridge & Son Ltd, who are regarded as "one of the leading authorities in the world of all things Titanic and hold two specialist sales per year" (http://www.henry-aldridge.co.uk/) put on sale the "Chief Officer Henry Wilde Collection" as part of the "Titanic and Liner Memorabilia Sale" on Saturday 22nd October 2016.
The collection consisted of an archive of personal letters written by Henry Wilde dating from 1884 through to March 1912.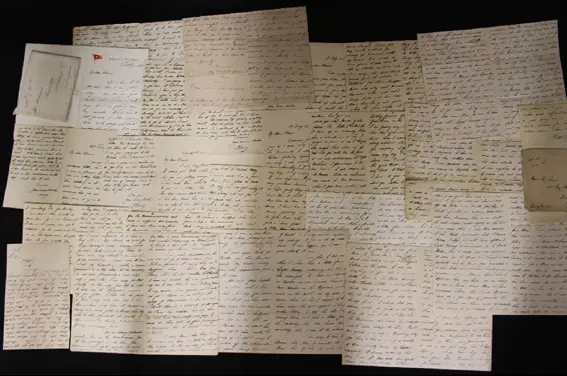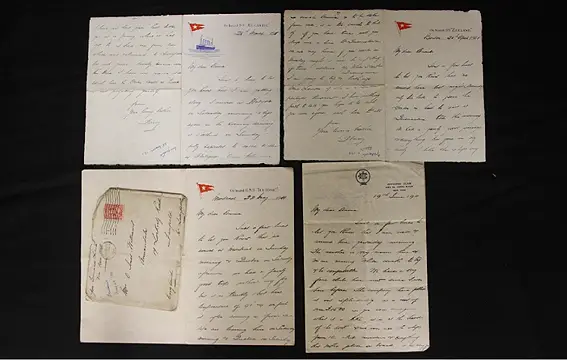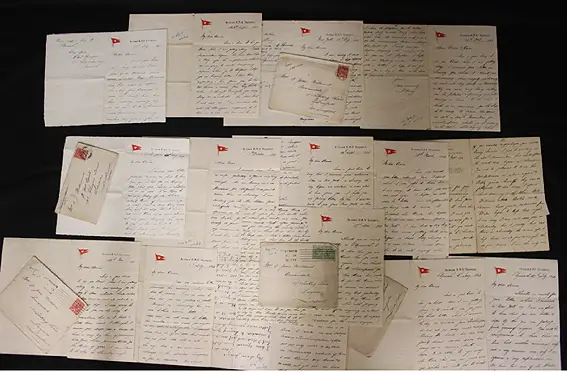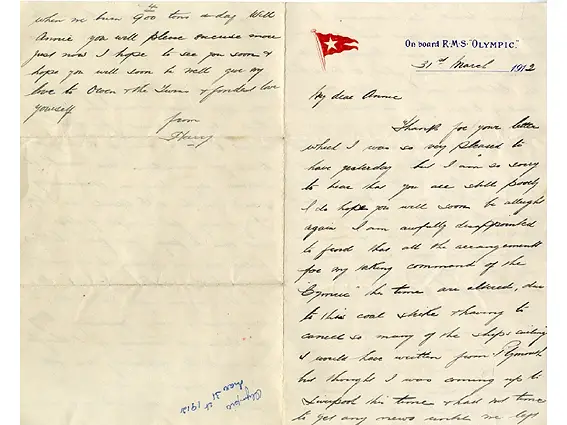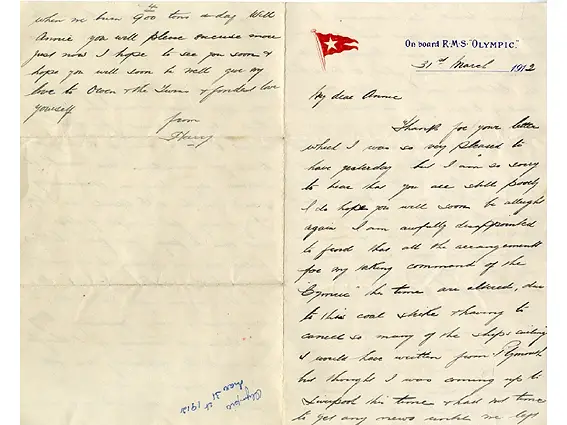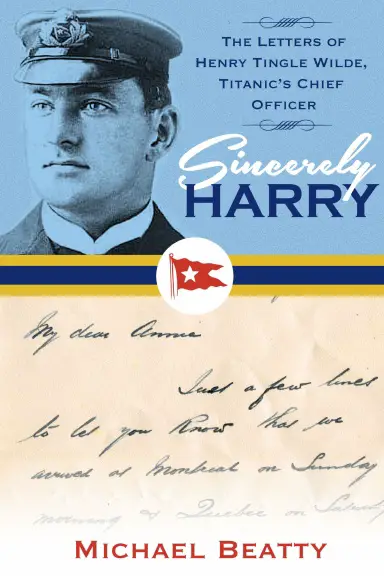 You can purchase a copy via this link